About Us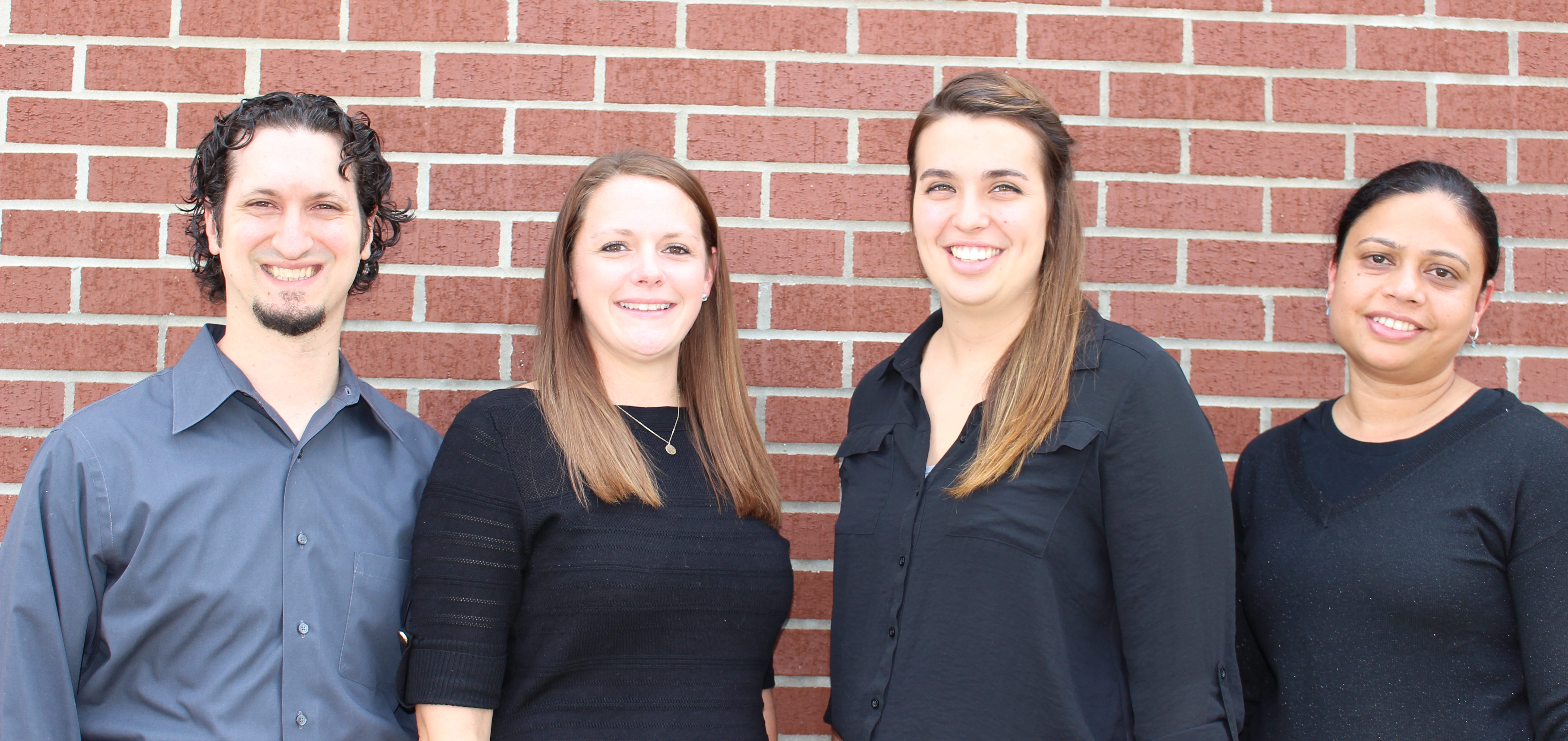 At Rainier Physical Therapy, our philosophy is to treat the body as a whole – instead of just the injured part. Many of the conditions we treat result from a deficiency somewhere else in our musculoskeletal system. This can lead to compensation and injury (pain, weakness, swelling, etc.) at the tissue site, and addressing this injured site alone may not solve an issue in long run.
Our physical therapists in Cranberry Township, PA, provide research-driven treatment in a clean, modern facility. Our clinic's relaxed atmosphere and friendly staff helps us better achieve our goal of assisting patients in reaching their functional goals.
"Insurance required that I had to drive past our 'usual' PT guy that we've had so much success with and go to Rainier. Then I met Tom (who, at my age, looked mighty young!!) and he's just the nicest fella! And He. Knows. His. Stuff! I honestly didn't thing PT would make much difference; I was so wrong! The exercises he showed me helped tremendously... Moral of the story: Don't hesitate to go to Rainier."
– Deborah R.
"I just completed a course of therapy for hip bursitis at Rainier Physical Therapy. The treatments were very beneficial. The atmosphere there is very relaxed and convivial. Everyone, starting with Tom the owner and therapist and extending to all the assistants and staff, is very friendly and supportive, as well as being extremely knowledgeable in their field and technically competent. I would recommend Rainier to anyone in need of physical therapy."
– Jim S.
"First visit today and Tom and his staff was very thorough. Have to admit after the work over I thought I would be hurting and to be honest my knee is feeling better. Can't wait to go back again Monday."
– Terri M.
"Tom and all of his staff are absolutely wonderful! Got me out of my boot and now back to work and playing softball again! Can't thank them enough!"
– Holly K.
"I had a wonderful experience with Tom at Rainier. He was patient, explained everything very clearly, and gave me excellent patient education. I got individualized attention and my knee is better. Brittany was considerate and helpful. Thank you for fixing my knee and for a wonderful, pain free experience!" – Patricia P.
"Rainier PT is simply the best. Tom is professional, knowledgeable, and personable. A very positive, enjoyable experience."
– Erin P.
"Tom, thank you so much for all that you have done for me. After my surgery I never thought I was going to walk again, and now I'm riding my bicycle! The program that you developed for me was truly awesome! Your patience is a virtue. Many thanks to Meghan and Marge. You have an outstanding, professional team."
– Cindy C.
"I have been to Rainier for multiple conditions over the past few years. In each case I was extremely pleased with the service and knowledge offered by Tom. I have always been able to meet my goals with his help and expertise."
– Ian D.
Tom Namey - Owner
Physical therapist Tom Namey is the owner of Rainier Physical Therapy. He received his Master's Degree from the University of Pittsburgh. While in graduate school he met his future wife, Christine, who is also a physical therapist. He moved shortly after graduating school to the Seattle, Washington, area, hence the name "Rainier Physical Therapy."
The pull of Pittsburgh has brought his family back to the area in 2010, and he is excited to take his experience of treating patients on both sides of the United States and apply it to this new endeavor. Opening Rainier Physical Therapy in 2012, Tom finds that Cranberry Township is a great area that is growing in population and medical needs. Tom acts as an educator and trainer to help his patients understand and resolve their condition. And, on most days of the week, you can visit with the clinic dog Oso, who is more than happy to let you give him a pat on the head.
Arpna Masuraha - Women's Health
Arpna Masuraha joined Rainier Physical Therapy in the summer of 2017 and specializes in women's health. Arpna graduated from her physical therapy graduate program in 2002 and her physical therapy doctorate program in 2008 after attending the MGM Institute of Health Professions in Boston, Massachusetts. She has served as a physical therapist at nationally recognized institutes, including the Rehabilitation Institute of Chicago from 2005 to 2009 and the Cleveland Clinic from 2010 to 2014.
Her additional credentials include Cred. MDT and certification of achievement in pelvic floor physical therapy. She received a research award in 2005 for writing a case study on the rehabilitation of sexual dysfunction in women. Arpna is dedicated to the area of women's health physical therapy and spends a lot of her time in community education, learning new treatment approaches.
Jessica Palascak - PTA
Jessica Palascak started working as an aide at Rainier Physical Therapy in April 2016. She was promoted to physical therapist assistant in the summer of 2018 after completion of her associates degree from Butler County Community College. Her professional interests include orthopedics, manual therapy, and sports rehab. She also has a Bachelors of Science in Elementary Education from Clarion University of Pennsylvania.
Jessica enjoys spending time with her husband and being involved with her two boys school and sports activities. She loves to kayak, craft, watch sports and relax by a campfire. She has always had a passion for helping others and knew she found the perfect profession after undergoing her own physical therapy.
Contact our clinic today to find out more about our physical therapists, their qualification, or their experience. We proudly serve residents of Cranberry Township, Pennsylvania, as well as those in Freedom, Sewickley, and surrounding areas.